Are you planning to attend the University of Illinois at Chicago (UIC) and looking for the best place to live? With so many neighborhoods and housing options available, choosing the right one can be overwhelming. In this comprehensive housing guide, we will walk you through the different neighborhoods around UIC and the best housing options available, along with their pros and cons.
By the end of this guide, you'll have a better idea of where to live and why.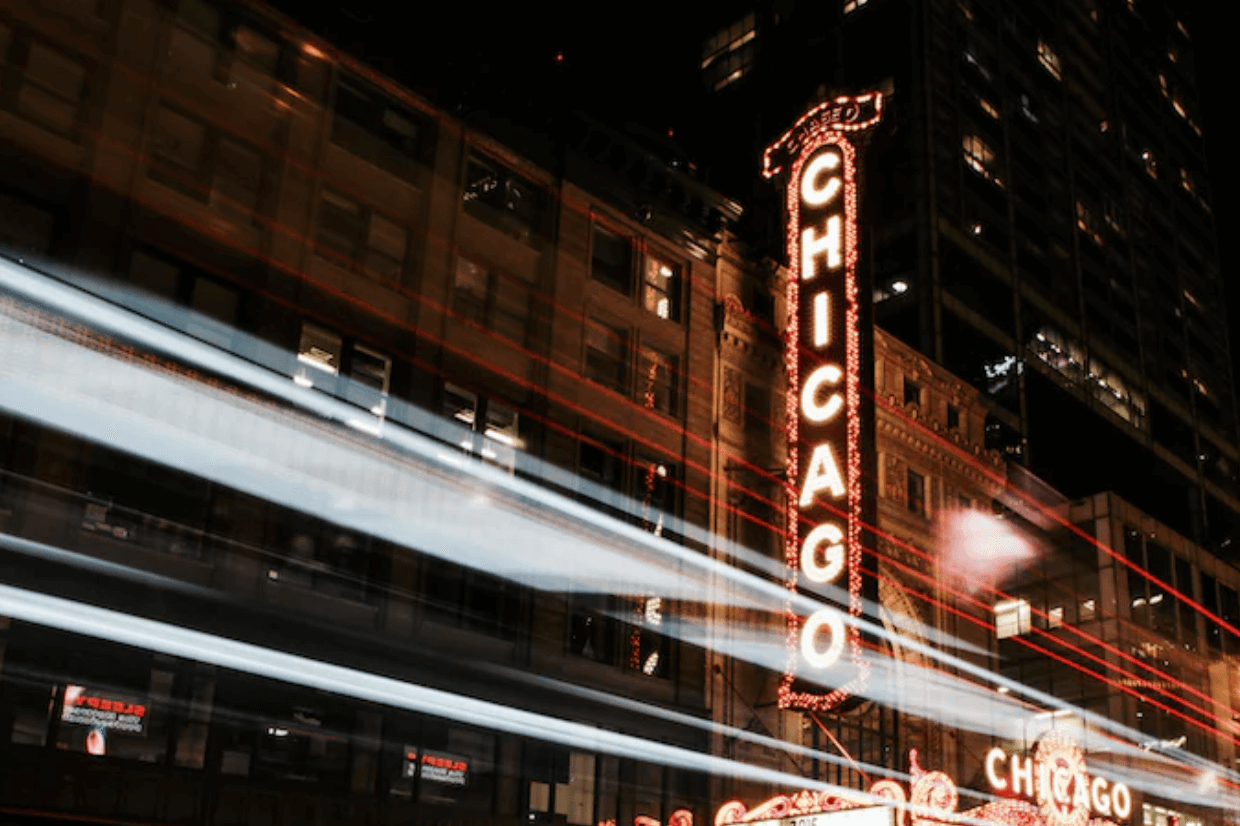 Introduction
The University of Illinois at Chicago (UIC) is a highly ranked public research university located in the heart of Chicago. With over 33,000 students, UIC is one of the largest universities in the state of Illinois. Finding the right housing can greatly enhance your college experience, and in this guide, we will help you choose the best housing options around UIC.
Why Choose UIC?
Before diving into the housing options, let's talk about why UIC is a great choice for your college education. UIC offers over 85 undergraduate majors, over 100 master's programs, and over 60 doctoral programs. The university is highly ranked for its programs in business, engineering, nursing, and education. UIC is also a diverse campus, with over 30% of its student population being international students.
Neighborhoods near UIC Chicago
If you're a UIC student looking for housing options, there are several neighborhoods near the campus that you should consider. Let's explore each of these neighborhoods in detail.
University Village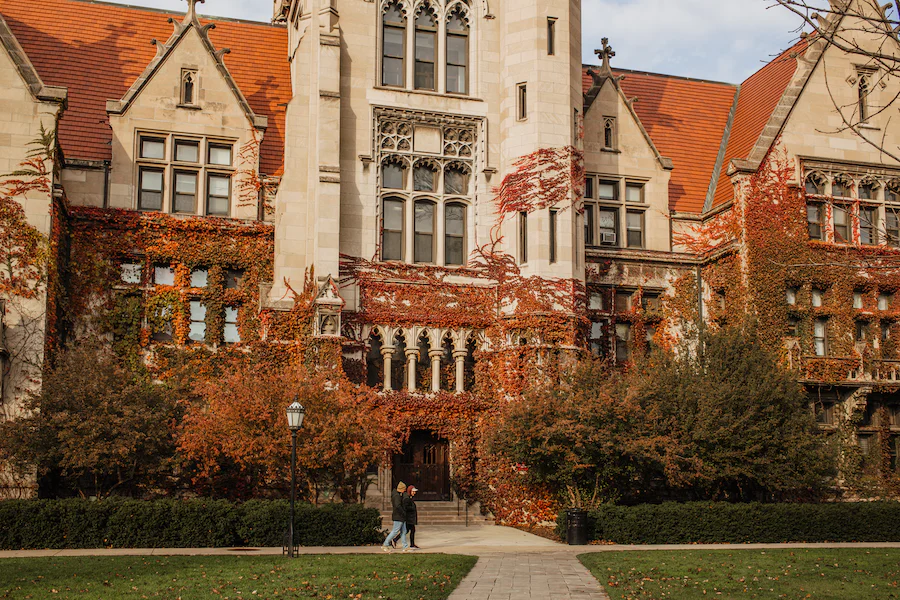 University Village, located just west of the UIC campus, is a popular choice for many students, faculty, and staff. It offers diverse housing options, including apartments, townhouses, and single-family homes. The neighborhood boasts a mix of modern and historic architecture, with beautifully restored older buildings.
When it comes to entertainment and dining, University Village has plenty to offer. You'll find a variety of bars and restaurants catering to different tastes. The area also has several parks and green spaces, including the well-known Arrigo Park, which hosts community events throughout the year.
One of the significant advantages of living in University Village is its proximity to campus. Many UIC buildings are within walking distance, making it convenient for students attending classes. The neighborhood also provides easy access to public transportation, with bus and train lines connecting you to other parts of the city.
University Village is an excellent choice for students seeking proximity to campus and a diverse range of dining and entertainment options. With its blend of modern and historic architecture and strong sense of community, it's no wonder why University Village is one of the top neighborhoods for UIC students.
Pilsen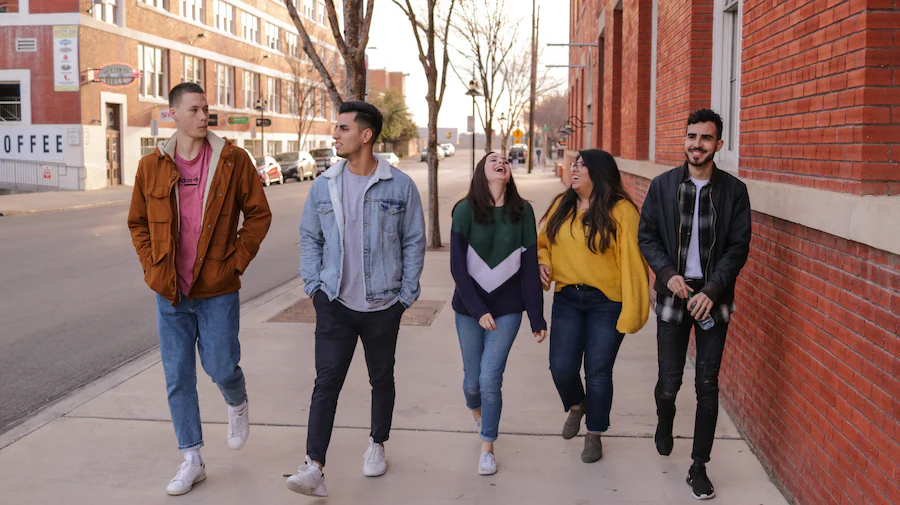 Just south of UIC, you'll find the vibrant and culturally rich neighborhood of Pilsen. Known for its Mexican heritage, Pilsen is home to numerous Mexican restaurants, shops, and stunning murals. The neighborhood embraces a strong sense of community and hosts various festivals and events throughout the year.
Pilsen offers a variety of housing options, including apartments, townhouses, and condos. It's renowned for its unique and colorful architecture, featuring several historic buildings and homes.
In terms of entertainment and nightlife, Pilsen has a lot to offer. You can explore its lively bars and music venues, including Thalia Hall, a historic music venue hosting a wide range of concerts and events.
What sets Pilsen apart is its thriving art scene. The neighborhood is home to numerous galleries and art studios, showcasing the work of local artists. Pilsen's streets are adorned with vibrant street art and murals, creating a visually captivating environment.
Pilsen is an ideal option for students who desire a culturally rich and artistic community. With affordable housing options, diverse culinary experiences, and a strong sense of community, Pilsen stands out as one of the best neighborhoods near UIC.
Little Italy
Located east of UIC, Little Italy is a historic neighborhood known for its Italian heritage. It offers a range of housing options, including apartments and condos.
West Loop
Just north of UIC lies West Loop, a trendy neighborhood famous for its restaurants, bars, and vibrant nightlife. You'll find plenty of loft-style apartments available for rent in this area.
South Loop
East of UIC, you'll find South Loop, a neighborhood known for its proximity to downtown Chicago and popular attractions like Grant Park and the Field Museum. South Loop offers several high-rise apartments for rent.
Greektown
East of UIC, you'll discover Greektown, known for its Greek restaurants and shops. The neighborhood has several apartments available for rent.
River West
Situated north of the UIC campus, River West is a popular choice for students seeking an upscale and trendy living experience. The area is characterized by modern and luxurious high-rise apartments, many of which offer breathtaking city skyline views.
River West also boasts a vibrant food and nightlife scene, with numerous popular restaurants and bars. The neighborhood is home to art galleries, music venues, and theaters, making it a hub for culture and entertainment.
Despite its upscale vibe, River West maintains a strong sense of community, making it an excellent option for students seeking a luxurious living experience while remaining close to campus.
Near West Side
The Near West Side, located northwest of UIC, is a diverse neighborhood with various housing options, including apartments, townhouses, and condos. You'll also find a range of restaurants, bars, and shops in the area.
Chinatown
Just south of the UIC campus, you'll find the bustling neighborhood of Chinatown. As the name suggests, Chinatown is primarily known for its Chinese heritage and culture. The area boasts a rich history dating back to the 19th century when Chinese immigrants first settled here.
Chinatown today is a thriving business district with numerous restaurants, shops, and other establishments. Its authentic Chinese cuisine is a highlight, with popular restaurants serving traditional dishes like dim sum and hot pot.
Beyond its culinary delights, Chinatown is home to several cultural attractions. Landmarks such as the Chinatown Gate symbolize the neighborhood's heritage. Additionally, cultural institutions like the Chinese American Museum of Chicago showcase the history and culture of the Chinese-American community.
Chinatown hosts a variety of festivals and events throughout the year, including the annual Chinatown Summer Fair, offering food vendors, live entertainment, and engaging activities.
When it comes to housing, Chinatown provides several options, including apartments, condos, and townhouses. The neighborhood's colorful architecture features buildings with traditional Chinese designs and motifs.
Chinatown's vibrant and culturally rich environment makes it a fantastic choice for students who wish to experience a different side of Chicago. With its authentic cuisine, historic landmarks, and strong sense of community, Chinatown is among the most popular neighborhoods near UIC.
Bronzeville
South of downtown Chicago, you'll find Bronzeville, a historic neighborhood with diverse housing options, including apartments, townhouses, and condos. The area also offers a range of restaurants, bars, and shops.
Pros and Cons of On-Campus vs. Off-Campus Living
Before making a housing decision, it's essential to consider the pros and cons of living on-campus versus off-campus.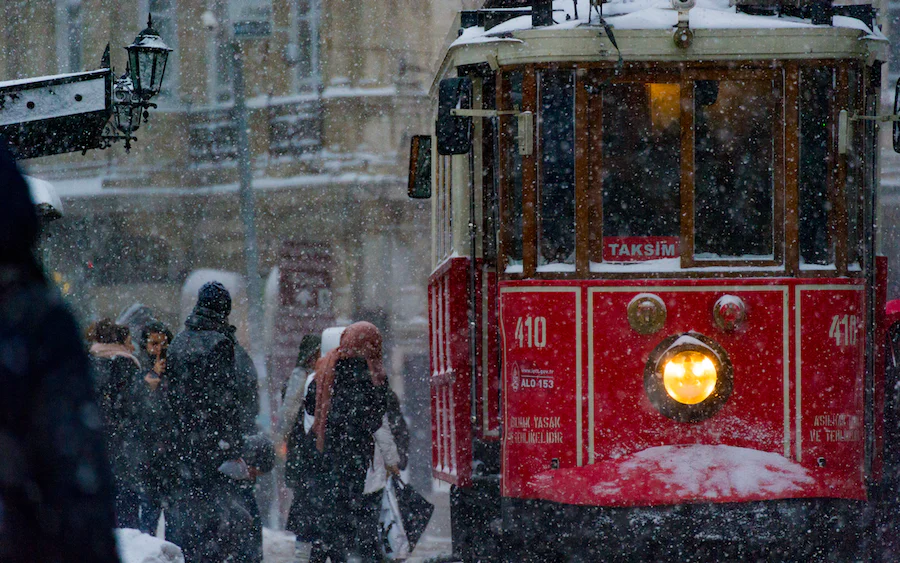 Living on-campus provides convenience, as you'll be close to classes, libraries, and campus facilities. It also allows for easy socialization and involvement in campus activities. However, on-campus housing can be more expensive, with limited space and less privacy.
On the other hand, off-campus living can be more affordable and provide greater freedom and independence. You'll have more options in terms of housing size, amenities, and locations. However, it may require a longer commute and additional responsibilities for managing bills and expenses.
Tips for Finding the Right Apartment
Finding the perfect apartment can be challenging, but here are some helpful tips to guide you:
Start early: Begin your apartment search well in advance to have more options and secure a desirable place.

Set a budget: Determine your budget for rent and utilities and stick to it to ensure financial stability.

Check the neighborhood: Research and visit the neighborhoods you're considering to assess safety, accessibility, and amenities.

Read the lease: Carefully review the lease agreement before signing, and ask questions if anything is unclear.

Take a tour: Schedule a tour of the apartment before committing to ensure it meets your needs and is in good condition.
Conclusion
In conclusion, choosing the right housing option is a significant decision for UIC students. Each neighborhood near UIC offers unique characteristics and housing options that cater to different preferences. By considering factors such as proximity to campus, cost, lifestyle, and community atmosphere, you can narrow down your choices and find the perfect place to call home during your time at UIC.
Remember to conduct thorough research, visit the neighborhoods in person, and seek advice from friends, family, and UIC staff to make an informed decision.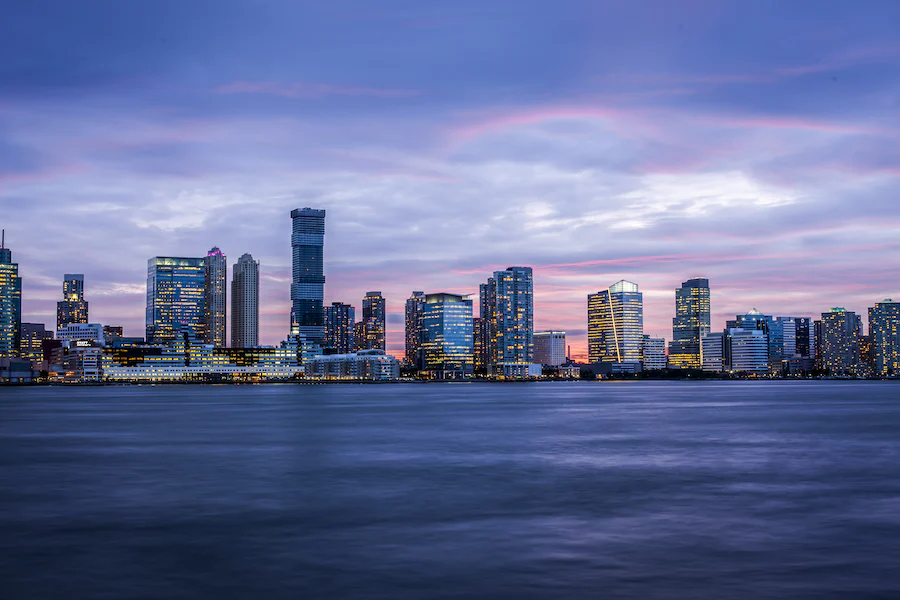 We hope this guide has provided valuable insights into the various neighborhoods surrounding UIC and the housing options available in each area. It's crucial to prioritize safety, convenience, and comfort when choosing your housing. Whether you prefer the vibrant and culturally rich atmosphere of Pilsen, the bustling streets of Chinatown, or the upscale living experience in River West, there is a neighborhood near UIC that will suit your needs.
Finding the right housing option is a personal journey, and it's important to take your time, weigh your priorities, and consider all the factors that matter to you. The right apartment should align with your budget, lifestyle, and preferences, providing a comfortable and enjoyable living environment.
As you embark on your search for the perfect housing option near UIC, keep in mind the tips provided, such as starting your search early, setting a budget, checking the neighborhood, reading the lease carefully, and taking a tour before making a decision. These steps will help ensure that you find a suitable apartment that meets your needs and enhances your overall college experience.
Remember, UIC offers a vibrant and diverse student community, and wherever you choose to live, you'll have access to a wide range of academic, social, and cultural opportunities. Embrace the experience, make connections with fellow students, and immerse yourself in the rich tapestry of Chicago's neighborhoods.
We wish you the best of luck in your search for the perfect housing option near UIC, and we hope that your time living in one of Chicago's vibrant neighborhoods will be filled with wonderful memories and enriching experiences.
---
FAQs
Is it better to live on or off-campus at UIC?
It depends on your preferences and budget. Living on-campus can be convenient, but living off-campus can be more affordable and offer more freedom.
What is the average rent for apartments near UIC?
The average rent for apartments near UIC varies depending on the neighborhood and housing type. It can range from $700 to $2,500 per month.
Can I find roommates to share an apartment with near UIC?
Yes, many students find roommates to share apartments with near UIC. You can use websites such as Craigslist or Roommates.com to find potential roommates.
Are there any affordable housing options for students near UIC?
Yes, there are several affordable housing options for students near UIC, including studio apartments and shared apartments with roommates.
How can I ensure that the apartment I choose is safe?
You can check the crime rate of the neighborhood and read reviews from previous tenants. It's also important to check the security features of the apartment complex.