If you're considering moving to Chicago, look no further than the charming neighborhood of Lincoln Park. Known for its picturesque streets, vibrant community, and an abundance of recreational opportunities, Lincoln Park is a highly sought-after area to call home.
This ultimate guide will provide you with insights into why people love living in Lincoln Park, the cost of living in the area, and nearby spots to visit.
Why People Love Living in Lincoln Park
There are numerous reasons why people are drawn to Lincoln Park as a place to live. Here are just a few of the highlights:

Beautiful Parks: Lincoln Park itself is a sprawling 1,208-acre green oasis, offering a retreat from the bustling city. Residents can enjoy jogging or biking along the trails, picnicking in the open spaces, or simply taking a leisurely stroll amidst the scenic beauty. The park also houses the Lincoln Park Zoo, a free and family-friendly attraction that delights visitors of all ages.
Historic Architecture: Lincoln Park is known for its stunning architecture, featuring a mix of historic brownstones, vintage apartment buildings, and modern high-rises. The tree-lined streets and well-preserved homes lend an old-world charm to the neighborhood.
Dining and Entertainment: The neighborhood is brimming with diverse dining options, ranging from upscale restaurants to cozy cafes and trendy bars. Residents can indulge in a variety of cuisines, whether it's enjoying a gourmet meal or grabbing a quick bite from a local food truck. In the evenings, the area comes alive with live music venues, theaters, and comedy clubs, offering entertainment for all tastes.
Cultural Vibrancy: Lincoln Park has a thriving arts and cultural scene. Art enthusiasts can explore the many galleries and art studios that showcase works from local artists. The Steppenwolf Theatre Company, renowned for its innovative productions, calls Lincoln Park home, adding to the neighborhood's cultural significance.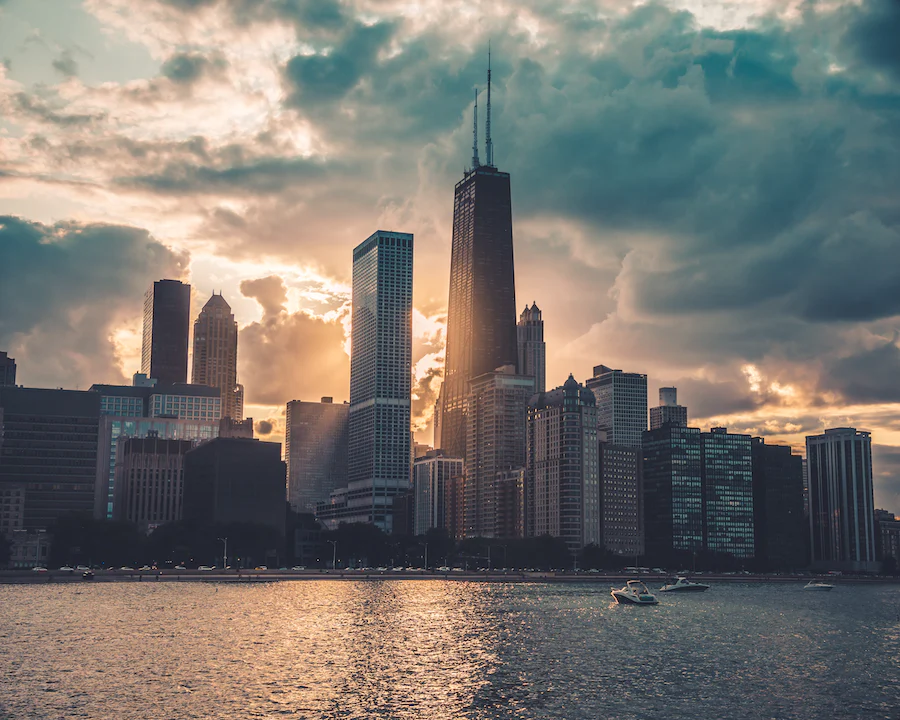 This guide will provide you with everything you need to know to find the best apartments for rent near Lincoln Park and why this is the perfect area to live.
Cost of Living in Lincoln Park
As with any desirable neighborhood, the cost of living in Lincoln Park reflects its popularity. Rent prices in the area can vary depending on factors such as the size and condition of the apartment, amenities offered, and proximity to amenities and transportation.
While Lincoln Park may have higher rent prices compared to some other Chicago neighborhoods, residents often find the value in the quality of life it offers. The neighborhood's amenities, accessibility to downtown Chicago, and the overall ambiance contribute to its desirability.
Nearby Spots to Visit
Living in Lincoln Park means having easy access to other popular destinations in Chicago. Here are a few nearby spots worth exploring:
Lakefront Trail: Adjacent to Lincoln Park, the Lakefront Trail stretches for 18 miles along Lake Michigan. Residents can enjoy scenic walks, bike rides, or rollerblading while taking in breathtaking views of the city skyline and the lake.
DePaul University: The prestigious DePaul University campus is located in Lincoln Park. The university hosts various cultural events, guest lectures, and performances that residents can attend and participate in.
Old Town: A short distance south of Lincoln Park, Old Town is a historic neighborhood filled with charming Victorian-era buildings. It offers a vibrant mix of entertainment, shopping, and dining experiences.
The Magnificent Mile: Just a quick trip downtown will take you to The Magnificent Mile, Chicago's premier shopping district. Here, residents can enjoy luxury shopping, visit iconic landmarks like the Chicago Water Tower, and indulge in the city's renowned dining scene.
Other Factors to Consider when Choosing an Apartment in Lincoln Park
Before you start your search, you need to determine what factors are most important to you. Here are some things to consider:
Location
Lincoln Park is a large neighborhood in Chicago, so it's important to decide which area you want to live in. Do you want to be close to the park or the lakefront? Are you looking for a quieter street or a lively area with lots of restaurants and bars?
Budget
Rent prices in Lincoln Park can vary widely, so it's important to know how much you can afford to spend. Make sure to factor in additional expenses like utilities, parking, and transportation.
Researching the Best Apartments
Once you know what you're looking for, it's time to start your search. Here are some ways to find apartments for rent near Lincoln Park:
Online Resources
There are many websites that list apartments for rent in Chicago. Some popular options include Zillow, Apartments.com, and Rent.com. You can filter your search based on your budget, desired amenities, and location.
Word of Mouth
Ask friends, family, and coworkers if they know of any apartments for rent in Lincoln Park. They may have suggestions that you haven't come across in your online search.
Real Estate Agents
If you're having trouble finding an apartment on your own, consider working with a real estate agent. They can help you find apartments that meet your specific criteria and can even set up viewings for you.
Preparing for the Apartment Hunt
Before you start viewing apartments, there are a few things you should do to prepare:
Know Your Budget
Make sure you know how much you can afford to spend on rent and additional expenses. This will help you narrow down your search and prevent you from falling in love with an apartment you can't afford.
Determine Your Needs
Take some time to think about what you need in an apartment. Make a list of your must-haves and your nice-to-haves. This will help you stay focused during your search.
The Apartment Viewing Process
Once you've found some apartments that meet your criteria, it's time to start viewing them. Here's what you should look for during the viewing process: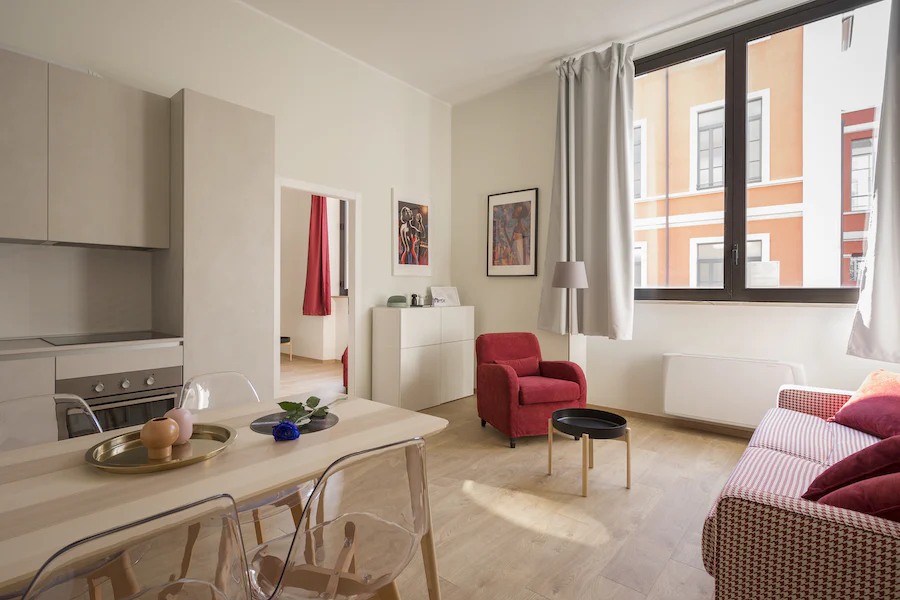 Applying for the Apartment
Once you've found an apartment you like, it's time to apply. Here's what you should expect: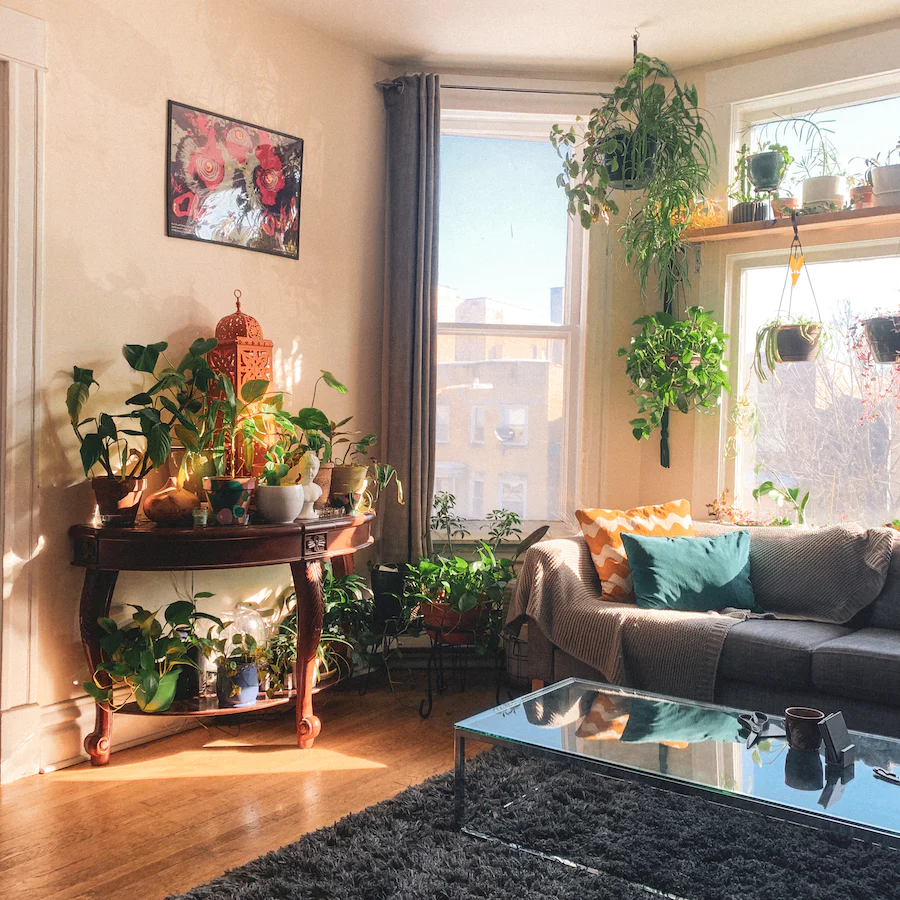 Moving into Your New Apartment
Congratulations, you've found an apartment in Chicago! Here's what you need to do before and after move-in day:
Moving Checklist
Create a moving checklist to help you stay organized during the move. This should include things like packing, scheduling movers, and transferring utilities.
Post-Move-In Checklist
Once you've moved in, take some time to create a post-move-in checklist. This should include things like unpacking, setting up utilities, and exploring your new neighborhood.
Conclusion
In conclusion, Lincoln Park stands as a captivating and highly coveted neighborhood in Chicago. Its allure lies in the combination of its stunning natural beauty, vibrant cultural scene, and convenient access to city amenities. With its sprawling park, historic architecture, and diverse dining and entertainment options, Lincoln Park offers residents a truly exceptional living experience.
While the cost of living in Lincoln Park may be higher compared to some other Chicago neighborhoods, the value it provides in terms of quality of life, recreational opportunities, and proximity to the city center is undeniable. The neighborhood's charm, coupled with its close-knit community feel, creates a welcoming and engaging environment for residents of all ages.
Moreover, Lincoln Park's ideal location provides easy access to other notable destinations within the city. From the picturesque Lakefront Trail to the historic charm of Old Town and the world-class shopping on The Magnificent Mile, residents can enjoy a wide array of experiences just a stone's throw away.
Whether you're captivated by the stunning parks, intrigued by the vibrant cultural scene, or enticed by the neighborhood's overall ambiance, Lincoln Park offers an exceptional place to call home. Embrace the opportunity to live in this remarkable neighborhood and discover the many delights it has to offer.
---
FAQs
Q. What is the average cost of rent in Lincoln Park?
A. Rent prices in Lincoln Park vary widely, but you can expect to pay anywhere from $1,500 to $4,000 per month depending on the size and location of the apartment.
Q. What is the pet policy in Lincoln Park apartments?
A. Each apartment complex has its own pet policy, so it's important to check with the landlord or management company before applying. Some apartments allow pets with a deposit or additional monthly fee, while others may have restrictions on breed or size.
Q. How can I find affordable apartments in Lincoln Park?
A. Look for apartments that are further away from the city center or consider renting a room in a shared apartment. You can also try negotiating with the landlord for a lower rent or looking for apartments that offer move-in specials.
Q. What are some popular amenities in Lincoln Park apartments?
A. Some popular amenities in Lincoln Park apartments include in-unit laundry, fitness centers, rooftop decks, and pet-friendly spaces.
Q. Can I tour apartments remotely?
A. Yes, many landlords and management companies offer virtual tours or video walkthroughs of apartments. This can be a great option if you're unable to visit the apartment in person.
Q. How long does it usually take to find an apartment in Lincoln Park?
A. The length of time it takes to find an apartment in Lincoln Park can vary depending on the availability of apartments and your specific search criteria. It's best to start your search early and be prepared to spend several weeks looking for the right apartment.